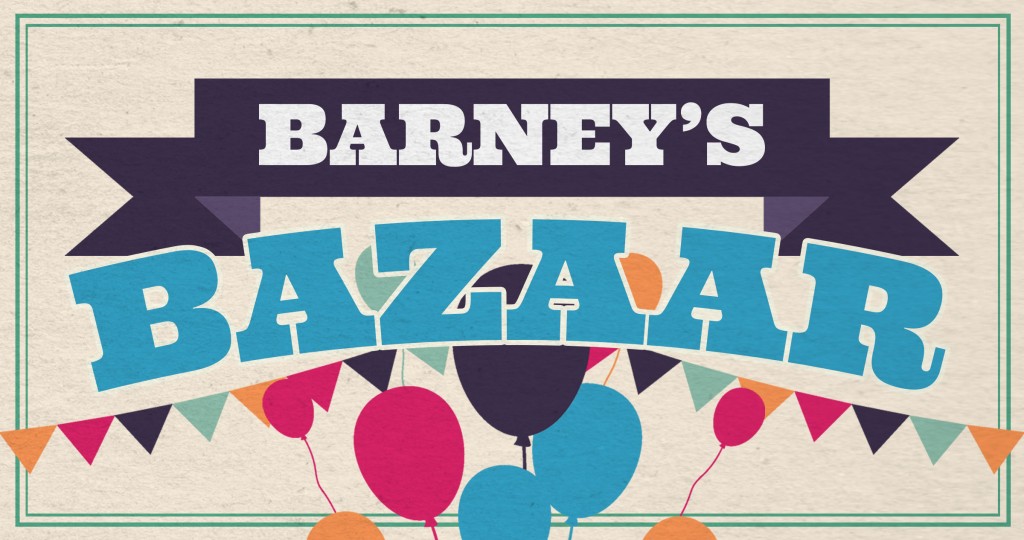 We'll have a variety of stallholders, bric-a-brac, food, bouncy castle, petting zoo, music, face painting and other activities throughout the day. It's going to be great! This is our fourth bazaar happening on the success of the previous three- fostering good community and creativity around north-west of Adelaide.
The Bazaar will be hosted by Challa Gardens Primary School, Humphries Terrace, Kilkenny in partnership with St Barnabas Church (Croydon). Head along from 10:30am until 4:00pm on Saturday the 22nd of June for a fun family day.
Bring cash with you on the day to buy food, drinks and products from the stalls.
Barneys' Bazaar is primarily to strengthen community and develop trust in neighbourhoods around the north-west of Adelaide. Therefore, the stallholders/food truck owners and musicians we are looking for are those that engage proactively with people and thrive on personal interactions.
Furthermore, the stallholders we look for are ones that sell ethical and environmental products that have been made by the stallholder/local makers; products that come from ethical sources where people are paid an appropriate wage and second hand products. Food stalls must comply to all statutory food handling requirements.
The musicians we look for are those that express themselves in a considerate and respectful way. Bands or solo performers are eligible.
Barneys' Bazaar is organised by St Barnabas Church because we believe in Jesus who is trustworthy and good. We want to provide spaces for people to share stories, share their products and build trust. We hope people come to at least a greater appreciation of Jesus because people who love Jesus coordinate events such as Barneys' Bazaar.
Resources
List of Stallholders and Food Trucks/Trailers – printed copies will be available on the day
Barneys'-Bazaar-2019-June-poster
Map of Barneys' Bazaar in June – printed copies will be available on the day
Directions
Head towards Arndale Shopping Centre from the city along Torrens Road, turn right onto Humphries Terrace then the school will be on the right within 100 metres. You will be able to park on the street or in the school.
There are buses that go along Torrens Road that you can go on to get to the school. Get off at stop 22. There is a 300 bus that goes along Regency Road and you can get off at stop 22.
Carparking
Carparking on the day is available on the school grounds. Access is off Humphries Terrace. There will be three carparking options. The two normal carparks will be filled first then the courtyard in the school will be used once those carparks are full. Volunteers will be available to assist you in finding a park. Main Entrance to Barneys' Bazaar is accessible from Humphries Terrace and Regency Road. Street carparking is also available, including on Bollen Street. You can access Barneys' Bazaar from Bollen Street too.
Stall Applications
If you're interested in applying for a stall position, please email bazaar@sbac.org.au or call Henry on 0439 085 408 to begin a conversation and find out more.
If you want to be a musician on the day then please contact Henry.
Alternatively, you can apply through filling out the forms below and sending the application to the above email address.
Stallholder/Food Truck application