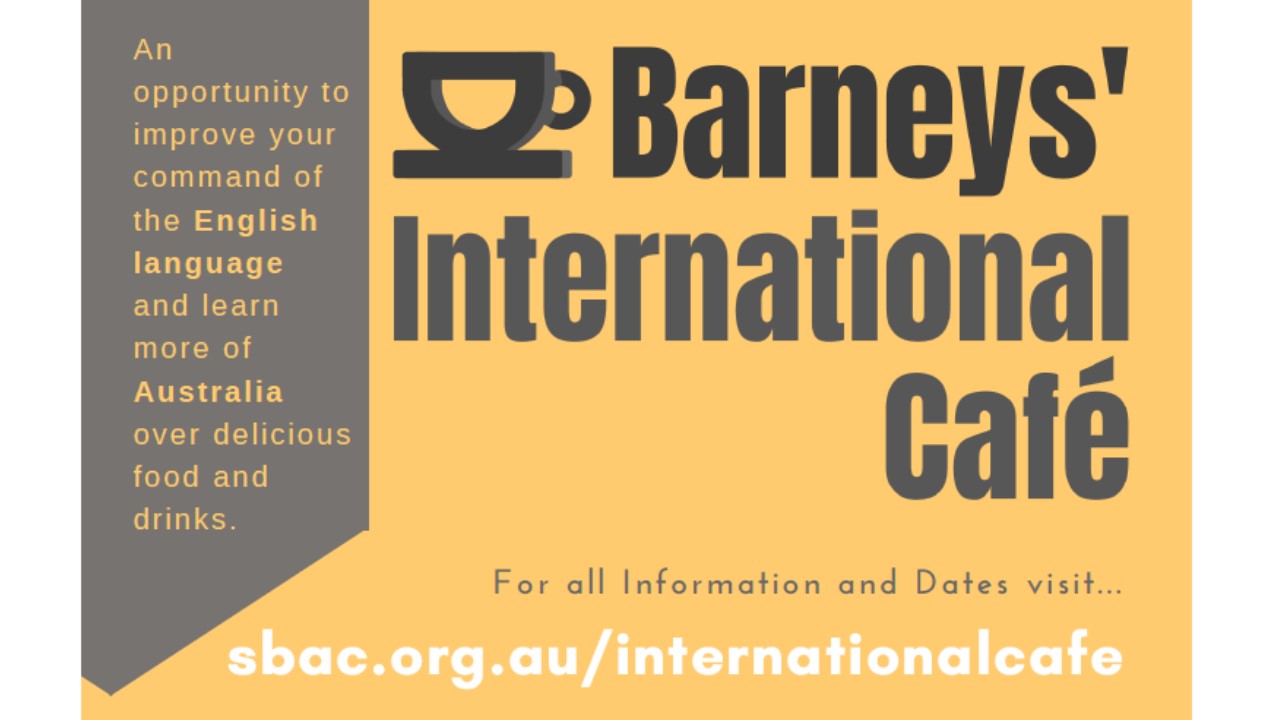 This will not be continuing in 2020 but Barneys' International Cafe may return after 2020.
Learn English
Make friends
Meet Jesus
If you want to find out what else is available for you to learn English, make friends and meet Jesus then send an email.
Location: St Barnabas Croydon, 4A William Street Croydon SA 5008 (the back room)
Come from 6:45pm for 7:00pm start, finishing by 9pm
A South Australian Registered Teacher is a volunteer for Barneys' International Café and he assists in developing the content. Preparing for becoming an Australian citizen is available.
Download Barneys' International Cafe Poster
---
 
Community Welcome Dinner
Next one is To Be Confirmed
A Community Welcome Dinner particularly for people in the north-west of Adelaide. Come if you are a migrant or new arrival or an established Australian or a refugee or an asylum seeker or an international student to Australia.
Come and welcome people to the north-western suburbs of Adelaide and share your experiences in a safe and welcoming environment.
All are invited but please register if you will come. You can invite your friends and family.
Bring a plate of food to share (please bring a label for your food).
Download Community Welcome Dinner Poster
---
Directions