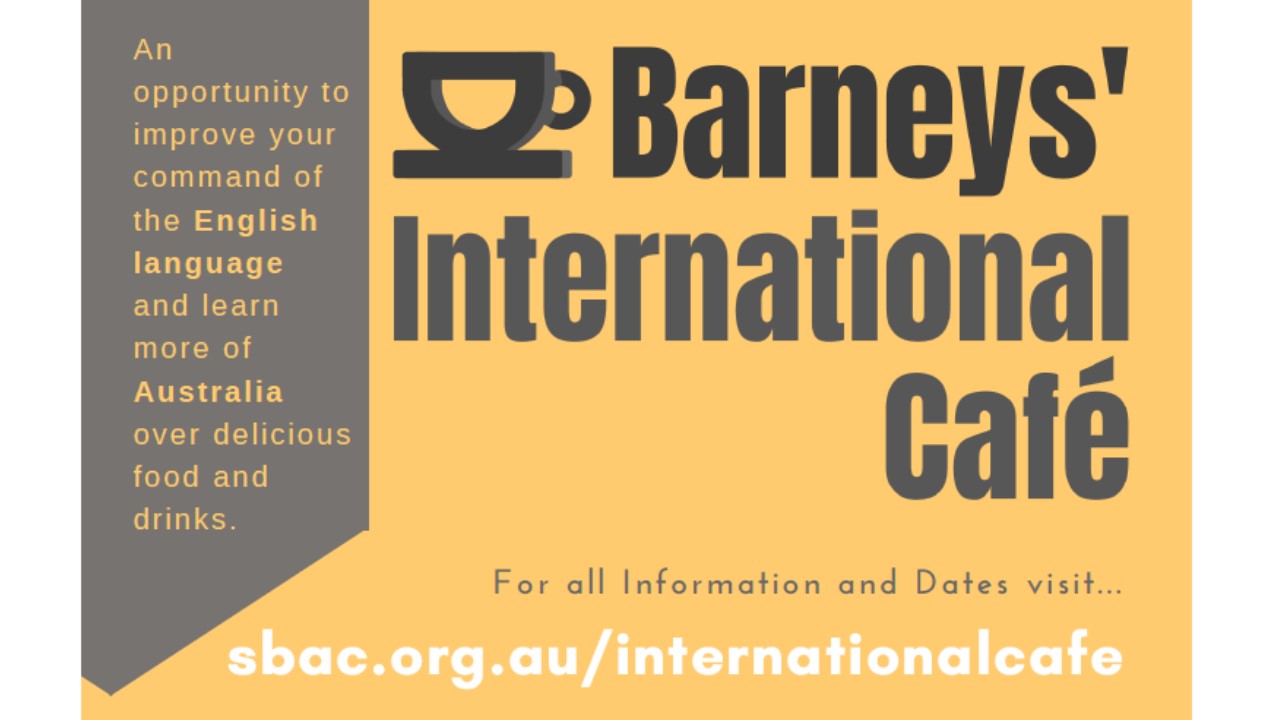 An opportunity to improve your command of the English language, learn more of Australia, make friends, meet Jesus and have a sense of belonging over delicious food and drinks. Preparation for becoming a citizen is available if you need it. There will also be activities for children (2 – 13)
Location: 4A William Street Croydon SA 5008 (the back room)
Come from 6:15pm for 6:30pm start, finishing around 8:30pm
Dates for term three in 2019
2nd, 16th, 23rd and 30th August
6th, 20th and 27th of September
Download Barneys' International Cafe Poster
---
 
Community Welcome Dinner
Next one is TBC
A Community Welcome Dinner particularly for people in the north-west of Adelaide. Come if you are a migrant or new arrival or an established Australian or a refugee or an asylum seeker or an international student to Australia.
Come and welcome people to the north-western suburbs of Adelaide and share your experiences in a safe and welcoming environment.
All are invited but please register if you will come. You can invite your friends and family.
Bring a plate of food to share (please bring a label for your food).
Download Community Welcome Dinner Poster
---
Directions