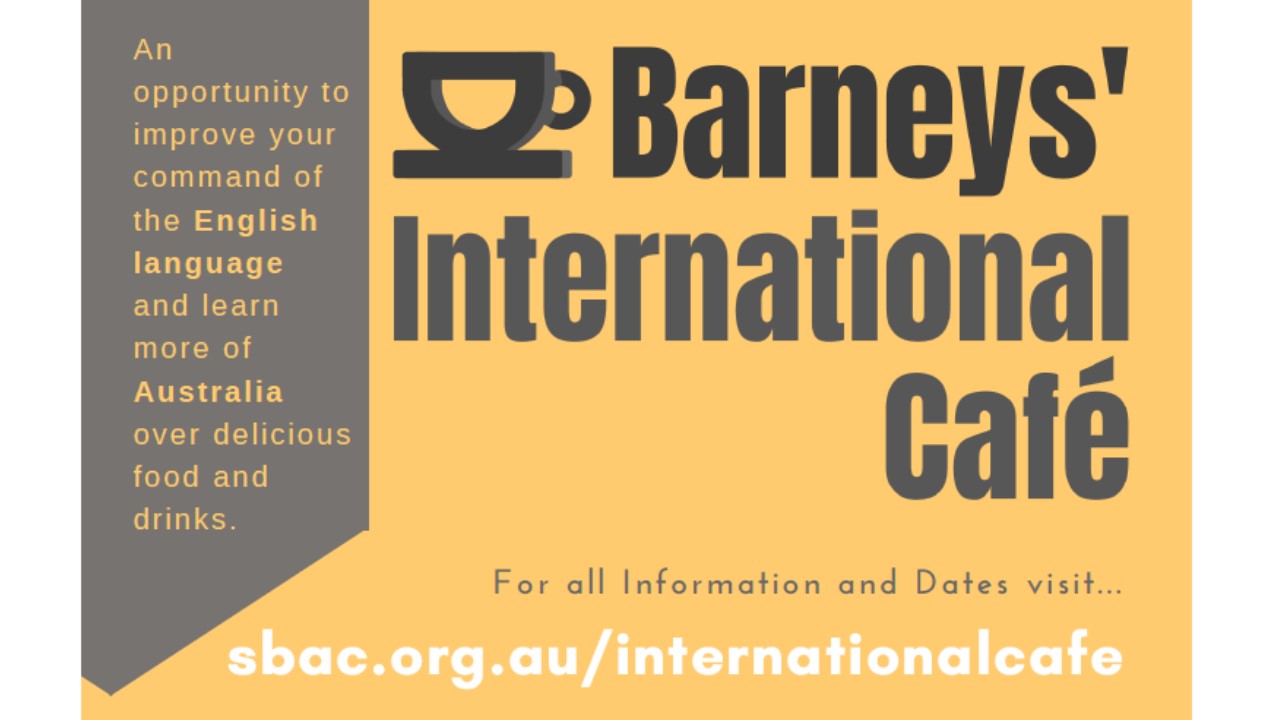 An opportunity to improve your command of the English language, learn more of Australia, make friends, have a sense of belonging over delicious food and drinks. Preparation for becoming a citizen is available if you need it and you can learn more of Jesus if you are interested. There will also be activities for children (2 – 13)
Location: 4A William Street Croydon SA 5008 (the hall)
Come from 6pm for 6:30pm start, finishing around 8:30pm
Dates for term one in 2019
Ø  8th, 15th, 22nd February
Ø  8th, 15th, 22nd. 29th March
Ø  5th, 12th April
Download Barneys' International Cafe Poster
---
 
Community Welcome Dinner
A Community Welcome Dinner will happen one week before Barneys' International Café begins for term two in 2019 so come along to that to welcome people from different nations.
Come and welcome people to the north-western suburbs of Adelaide and share your experiences in a safe and welcoming environment.
A Community Welcome Dinner particularly for people in the north-west of Adelaide. Come if you are a migrant or new arrival or an established Australian or a refugee or an asylum seeker or an international student to Australia.
All are invited but please register if you will come. You can invite your friends and family.
Bring a plate of food to share (please bring a label for your food).
Location: The St Barnabas building – 4A William St Croydon
Date and Time: Wednesday the 1st of May from 6-8pm
Theme: Remembering those who sacrificed their lives in war (following on from ANZAC Day)
Download Community Welcome Dinner Poster
---
Directions