From 1905 to 2014 and beyond…
There has been a worshipping Christian community meeting on the site of St Barnabas since 1905. Over the last century the church has seen periods of growth and flourishing but the last 20 years or so have seen the church struggle and decline.
In 2012, due to low numbers, St Barnabas was on the brink of closure.  However, the Anglican diocese made the bold decision to renovate the building and to try and start a new ministry.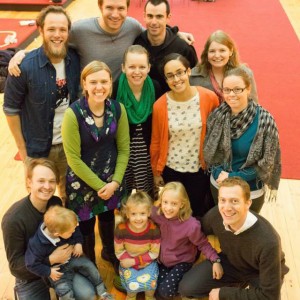 In July 2014 a group of twelve adults and three kids joined the four surviving members of St Barnabas. We've faced some challenges but have also experienced God's abundant goodness and grace. We are growing in numbers and are also growing in our faith.
We're still a small church but we believe that we have a bright future.
Our story is still being written
This is an exciting time for St Barnabas and we'd love you to be a part of the story.  Please have a look around the website to find out more about us, but to really get to know the church you've got to meet the people. Come along on a Sunday or get in touch with Ben. He'd love to shout you a coffee and answer any questions that you have.