Would you be interested in hiring a venue?
St Barnabas Croydon is a community space that has different areas you can hire. It is available for a range of activities and events. We want to be hospitable and cater to your needs. We offer modest prices and can lower costs if needed. There is a beautiful park across the street from St Barnabas Croydon so an ideal spot throughout the year for various events and gatherings. We are eager to serve the neighbourhood and broader community by offering spaces for different gatherings. Our example to serve comes from the example of Jesus who always served others before himself.
Please contact Corinne at [email protected] to discuss your ideas for using the venue. (Please note – the email address is checked weekly on Wednesdays)
As a worshiping Anglican church, all activities on the St Barnabas premises must be compatible with the Christian ethos. i.e no blasphemy, nudity, profanity and the like. All weddings and wedding receptions must be in line with the Anglican doctrine of marriage.
Capacities and Costs
| | | |
| --- | --- | --- |
| Area | Capacity | Hire cost |
| Main building | 200 | $25/hr ($50 for first hour) |
| Hall | 90 | $25/hr ($50 for first hour) |
| Back room | 20 | $10/hr ($20 for first hour) |
Learn more about what is available for hire at St Barnabas Croydon below.
The Location
St Barnabas Croydon
4a William Street
Croydon, SA 5008
The Main Building
Built in the mid 1900's, the main building is a beautiful and tranquil environment for many different organised activities and events. It has a large space particularly suited to workshops, lectures, retreats, events and functions. Televisions mounted on the walls are available for use with a sound system. Heating is available in this venue.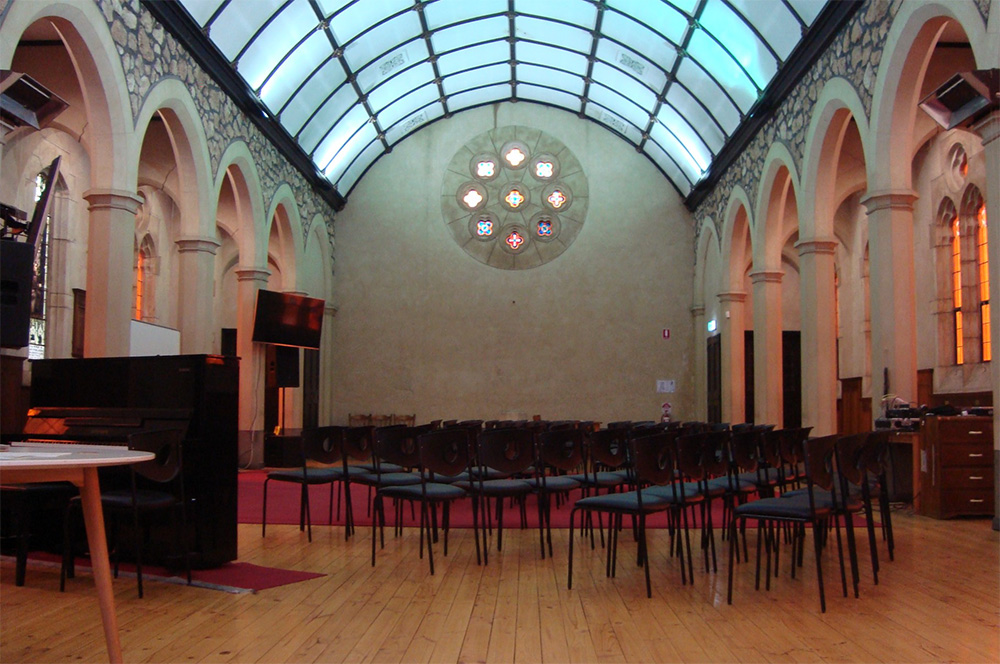 The Hall
The back hall is a roomy, wide space suitable for drama practice, music groups, dance classes, events and workshops. Air conditioning through wall mounted units is available (for heating and cooling).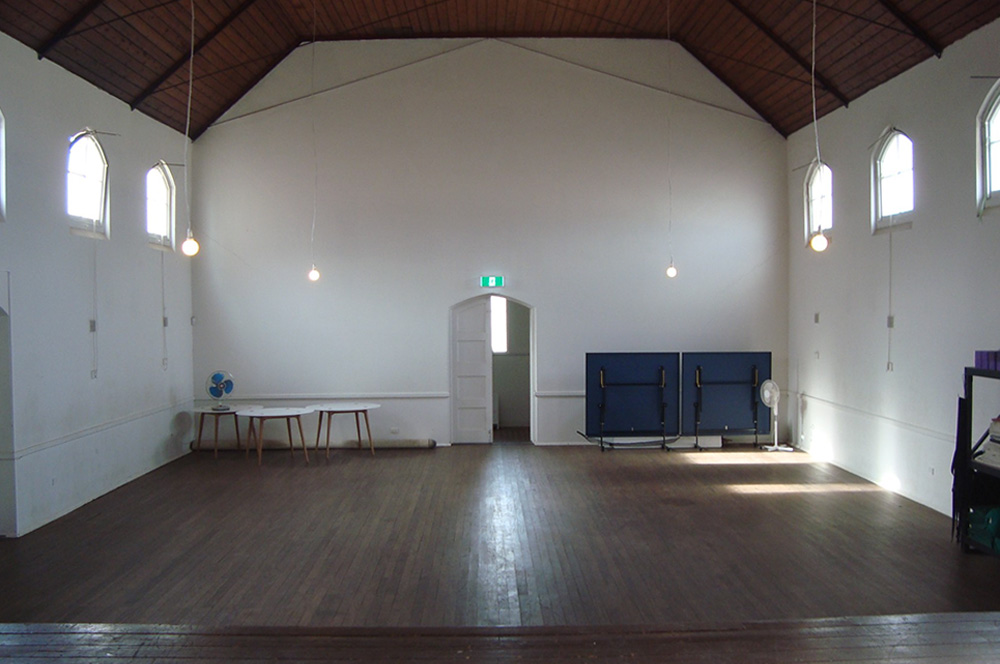 Back Room
There is one back room which is available for use. This is a smaller space more suitable for small group functions or as a "break out room" for an event being held in the hall or the main building. The room features couches, a small table, a wall-mounted whiteboard and a pin-board. A table tennis table is also available for use.
Front Courtyard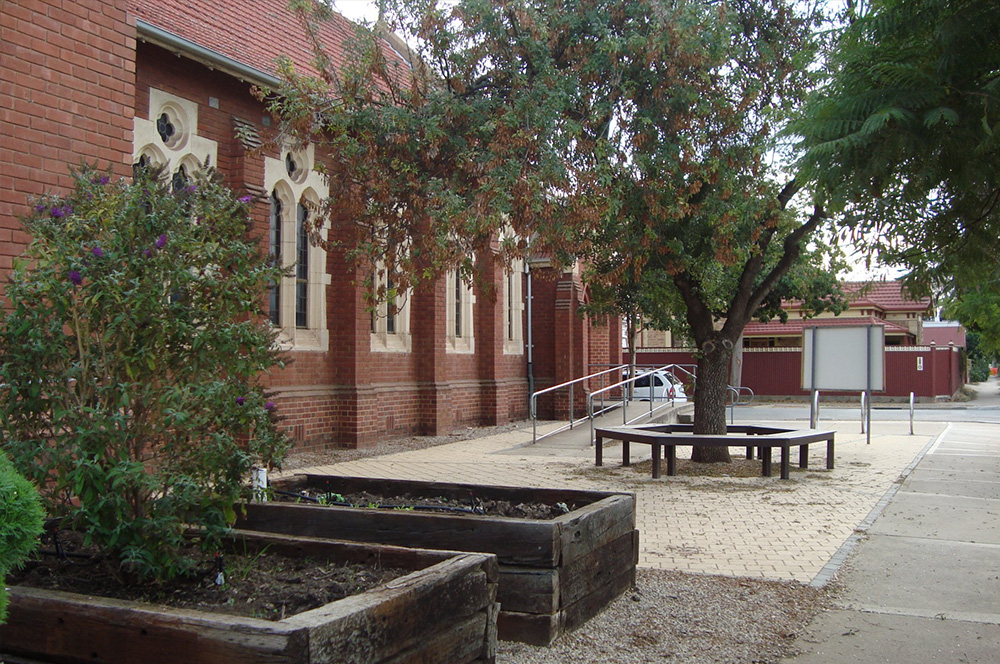 Inner Courtyard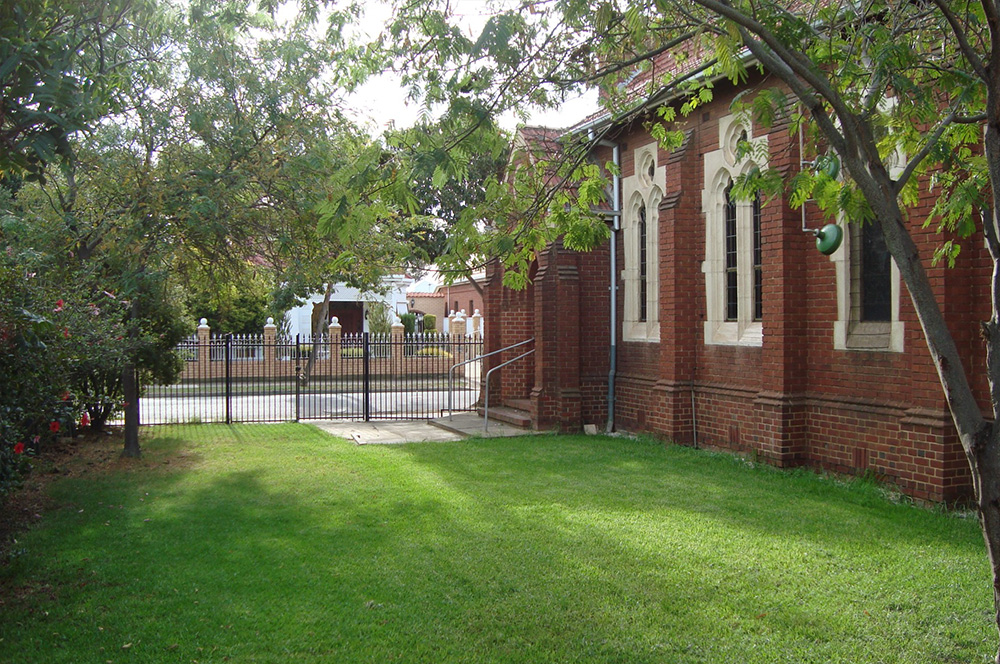 What you can use when hiring the different venues:
Round or rectangular tables
Chairs (4 different types) and infant seats
Portable fans and portable heaters
Whiteboard and markers
Couches
Portable screen and projector
Televisions (only available when hiring the main building)
Front and Inner Courtyard
Speakers and microphones
Table tennis table
Facilities/Amenities
Toilets (male, female and for people with disabilities)
Kitchen for main building

includes coffee machine (can only be used by one who has had training to use a barista style coffee machine)
includes commercial dishwasher (instructions for use provided)
includes pie warmer

Kitchen for hall
A storage space is available for regular users of the venue and facilities